High Quality Memorials

We offer Northland's highest quality memorials, with top grade granite that has stood the test of time for hundreds of Northland families over the years.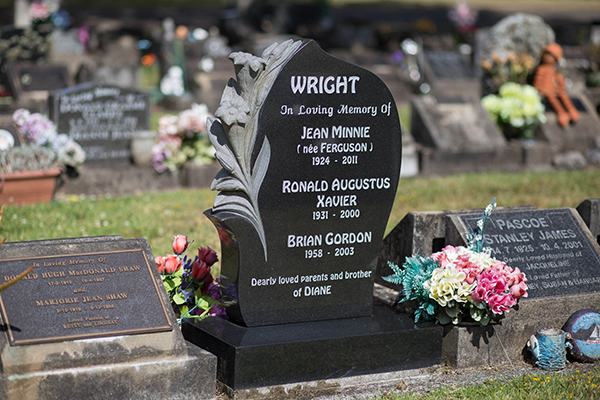 >
Carved Flowers
Wave topped memorial with beautifully carved roses either to left or right carved into stone to create the impression of the flowers growing out of the stone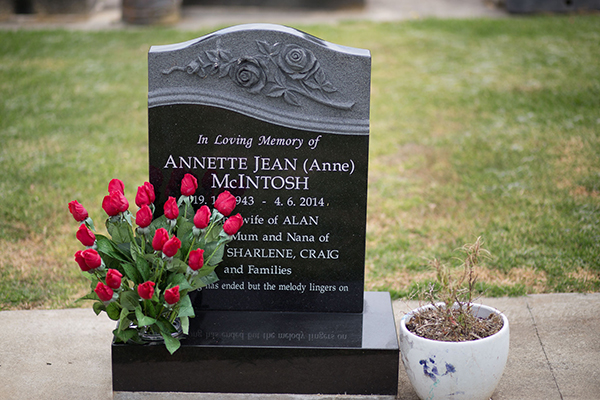 >
Carved Roses
Simple flat plate memorial with roses carved in relief on a honed finish, remainder of memorial is high polished granite. Any style of flower of design can be carved in relief.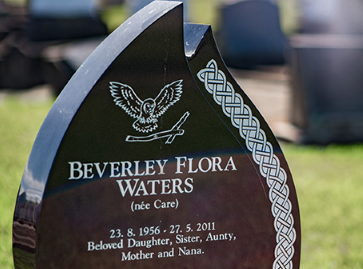 >
Carved Lillies
Carved lilies to left or right of shaped granite memorial. Flowers are carved fully exposed in honed stone, with the remainder of the memorial in high polished granite.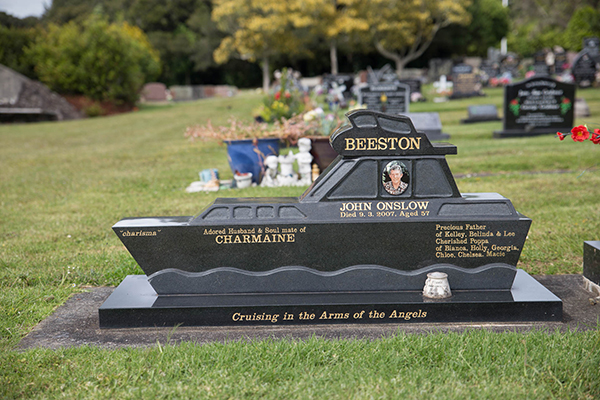 >
Custom Boat
Carved from a single piece of high quality granite with honed and polished surfaces this representation of a boat can be reproduced in any colour, size and design
>
Custom Car
Custom designed memorial in the shape of a car, using delicate sandblasting techniques to create the illusion of depth and form. This type of memorial can be reproduced in any size, colour or design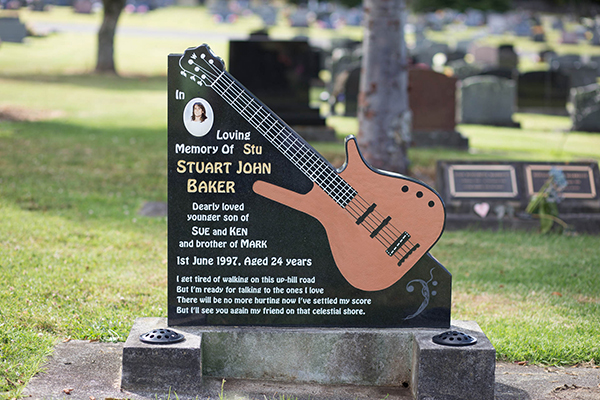 >
Custom Guitar
Guitar memorial with allowance for detailed inscription, this can reproduced in any variation of instrument, colour and design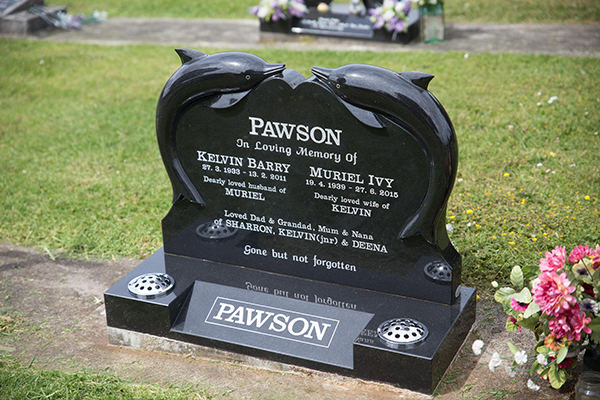 >
Dolphins
The enigmatic and beautiful dolphin is depicted here with carved double dolphin memorial surrounding a spacious area for inscription and art work if required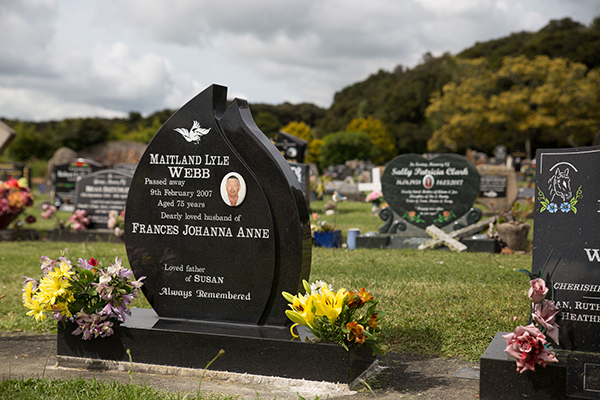 >
Teardrops
A teardrop memorial with recessed 'echo' teardrop creating an attractive and subtle variation on the standard teardrop design. The all polished surface gives plenty of room for artwork and an inscription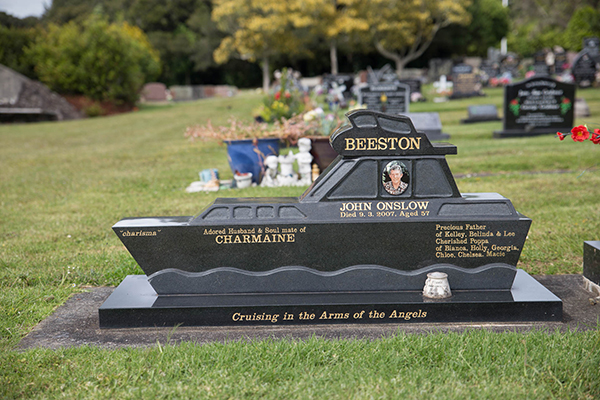 >
Waves
The wave style memorial is depicted here standing on a base and plinth to give extra height and presence in the cemetery. Waves can be designed in any shape and in any direction. They provide a large area for art work and inscription  as well as being a little different from the simple straight plate